2021 Jeep Gladiator Announced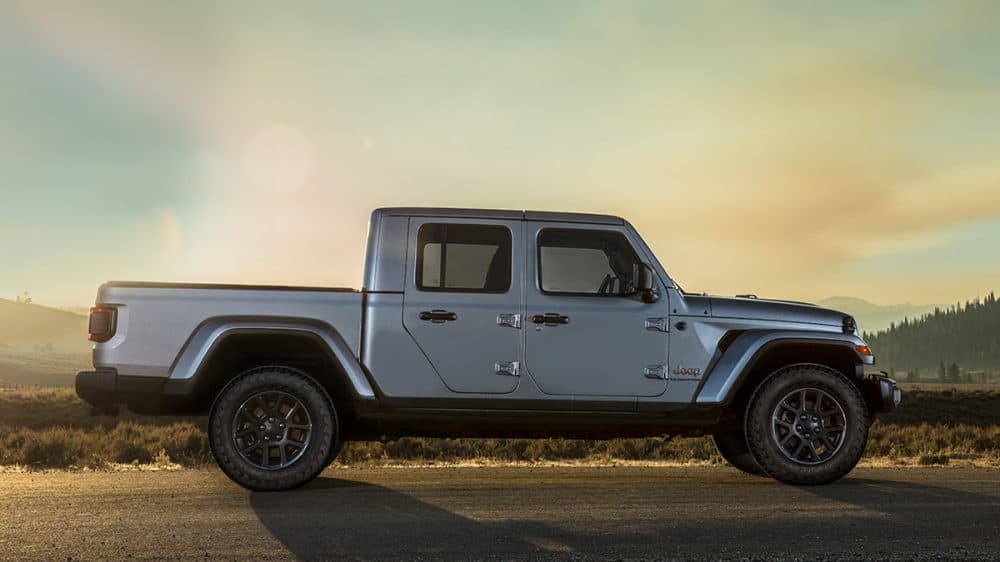 2021 Jeep Gladiator Announced
Brought to you by Waynesboro CDJR
Ever since the Jeep Gladiator was first introduced, this midsize pickup truck has been taking the automotive world by storm. Whether it's off-roading enthusiasts or Jeep fans that have seen this as an opportunity to expand capabilities, the Gladiator is an all-around success. That's why it should be no surprise that the Gladiator is coming back in the 2021 model year! Many exciting changes are on the way, but have no fear, all of the things you have come to love with the 2020 model are still sticking around. Jeep understands how to create a vehicle that can withstand the test of time. Continue reading down below to find out what other information you'll be able to find out about the 2021 Jeep Gladiator.
What major changes are coming to the Gladiator?
The biggest change you will find when it comes to the 2021 Gladiator is the addition of an EcoDiesel engine option. This is a huge win for the engine lineup, and proves that Jeep has been listening to you, the consumer. The engine itself is a 3.0-liter EcoDiesel V6, which can not only get around 260 horsepower, but it can also output around 442 pound-feet of torque. Along with this engine is an eight-speed automatic transmission with over 40 individual shift maps, and engine stop-start technology. This is an engine that has gone through a number of improvements, such as an updated exhaust gas recirculation system, a new-generation water-cooled turbocharger, redesigned cylinder head intake ports, and lightweight aluminum alloy pistons.
Can you tell me about the other available engine?
Beyond offering the EcoDiesel engine in 2021, you will still find another base engine that is always reliable. You know and love this 3.6-liter V6, which can be found throughout the Jeep lineup for a reason. This engine cranks out 260 pound-feet of torque and up to 285 horsepower. Paired up with this engine is a six-speed manual transmission, although you can opt for an eight-speed automatic transmission if that suits your needs more. Beyond that, expect to get around 17 mpg in the city and around 22 mpg on the highway. You can't go wrong with the engines offered with the 2021 Gladiator.
What are some of the available features?
While power and capability are obviously important, especially with an off-roading truck like the Gladiator, that isn't the only thing you'll be able to find. Jeep has equipped this machine with features that keep you and your passengers comfortable and properly entertained, no matter where you're headed. Some of the standard features here include air conditioning, cruise control, Bluetooth, and a five-inch infotainment touchscreen. Some of the available features include dual-zone climate control, electronic sway bar disconnect, keyless entry, automatic headlights, Apple CarPlay, Android auto, rock rails, and power windows and door locks.
Jeep Gladiator at Waynesboro CDJR
Are you ready to make your automotive dreams come true? There is only one model on the market today that combines off-roading capabilities with a great towing capacity. We hope you'll stop by Waynesboro CDJR to check out our Jeep Gladiator lineup, especially as the 2021 models start to arrive at our dealership. We'll see you soon!