Buying vs Leasing a New Car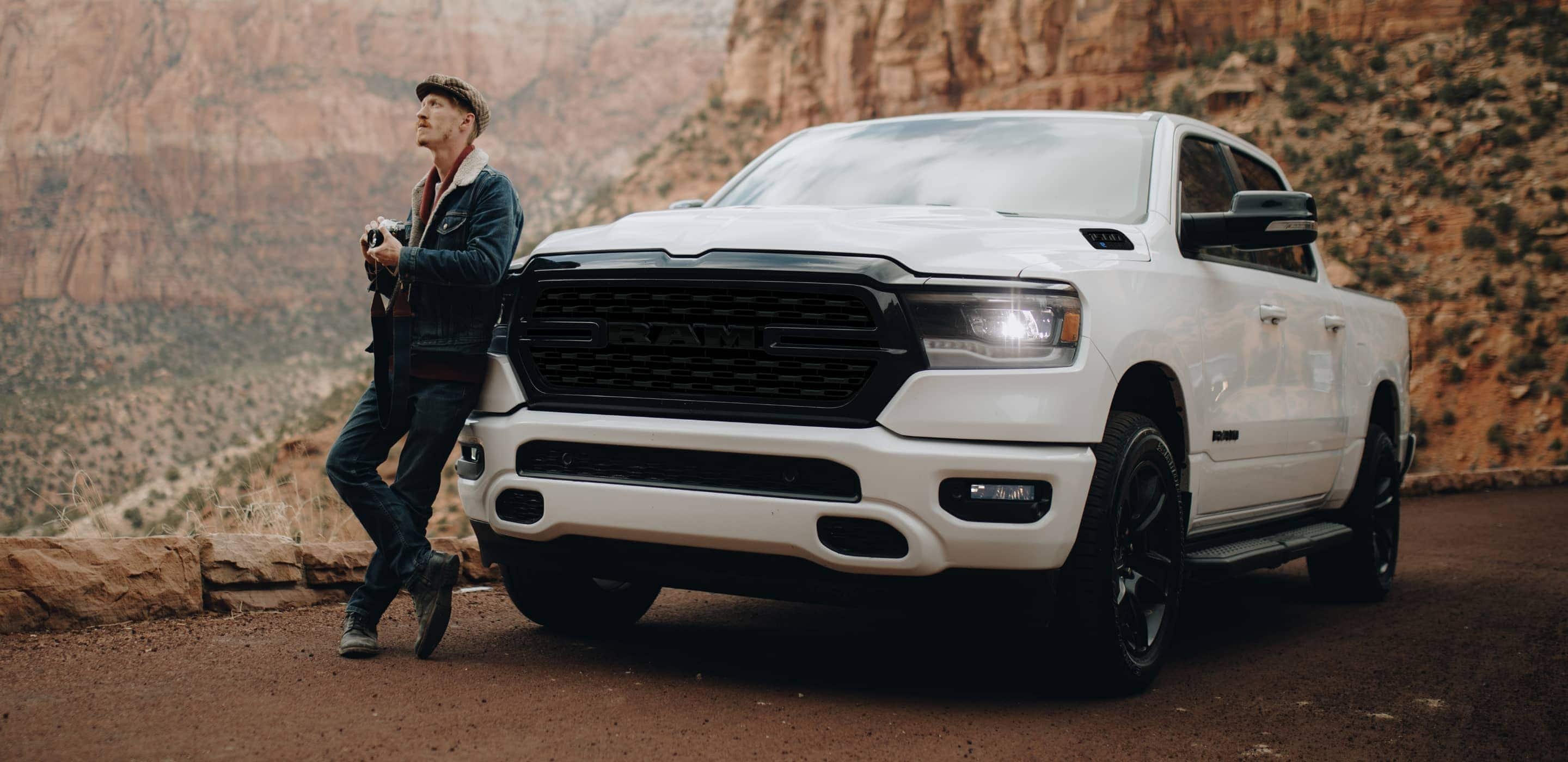 Buying vs Leasing a New Vehicle
Buy and Lease at Waynesboro CDJR!
If you've been shopping for a car, you've likely spent hours reading reviews, making decisions, and taking test drives to find the perfect vehicle for you. After all of the decisions you have to make while finding a car, there's one more; the payment method. When you buy a new vehicle, you have two options for paying for it. The two options are buying, more commonly known as financing or leasing. Deciding which one is right for you can be an intimidating decision, which is why Waynesboro Chrysler Dodge Jeep Ram would like to take a few minutes to ease your mind and offer you some information about both options to help you decide. Continue reading to learn more!
Benefits of Buying or Financing a New Car
When you finance a new car, you are taking a loan from a bank and paying it back over a pre-set amount of time. Loan periods typically range from 24-60 months but can last up to 84 months if it helps the buyer get their required monthly payments. Financing a vehicle ultimately gives you more freedom. For example, there is no limit to the miles you can drive, so your monthly payment will stay the same whether you only drive 12,000 miles or 50,000 miles in a year. Additionally, you can customize a financed vehicle any way you'd like and get it serviced anywhere you prefer, although we recommend getting it serviced at a certified dealership service center. Once the entire loan amount is paid off, you will receive the title to the car and own it, free and clear, giving you the ability to drive it for free or trade it in for a new car. Lastly, when you finance a new vehicle, Guaranteed Asset Protection, or GAP insurance, is optional. In the event of a total loss, GAP insurance is available to cover the remaining balance of your vehicle, not covered by its value.
Benefits of Leasing a New Car
Now that you've learned the benefits of financing, we'd like to tell you the benefits of leasing. Leasing a new car is similar to financing because you pay for it monthly. However, instead of borrowing money to pay for the vehicle, you borrow the car and pay for its value when you lease. Leasing is a fantastic option for drivers who have short commutes and want that new car feeling every couple of years. While there are mileage limits, lease terms typically last between 12 and 36 months. Additionally, various mileage limits can be chosen to suit your needs. Furthermore, the monthly payments for a leased vehicle are typically cheaper than those of financed vehicles. This is because when you finance, you pay for the price of the car, but when you lease, you're paying for its value. When the lease term ends, you just return the car and smoothly transition into a new lease. Or, if you can't imagine being without that car, you can buy out the vehicle's remaining value by either paying it upfront or obtaining financing. All leased vehicles are automatically enrolled in GAP insurance, the cost of which is rolled into the monthly payment. Additionally, the new vehicle warranty covers all preventative maintenance services and most wear and tear repairs as long as they are taken care of at a certified service center.
Finance or Lease a New Car in Waynesboro, GA!
Now that you know the differences between buying and leasing, we hope you feel confident about making that decision. If you're shopping for a new car in the Waynesboro, GA area, then check out the extensive inventory here at Waynesboro Chrysler Dodge Jeep Ram! We have a wide variety of new models in-stock and ready for you to take home. Come in today to work with a friendly sales professional and take a test drive. If you prefer, right here on our website, you can read reviews, apply for financing, browse our entire inventory, and more. However you choose to shop, we look forward to serving you!