Jeep Clubs in GA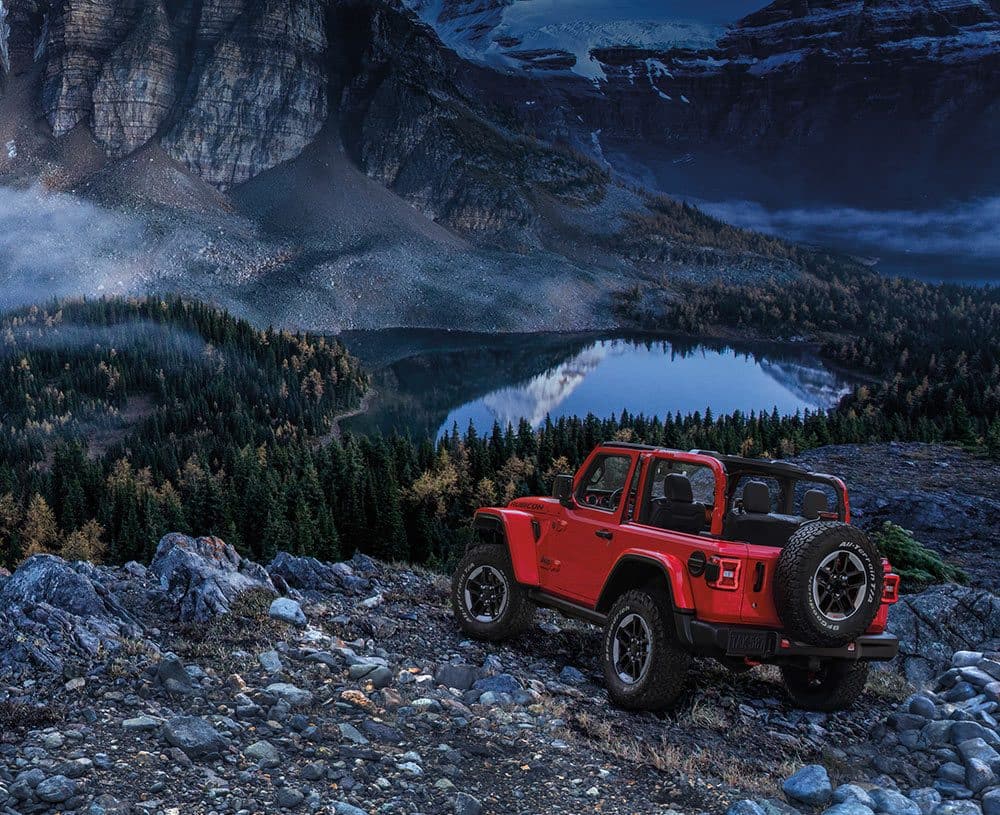 Jeep Clubs in GA
Brought to you by Waynesboro CDJR
Everyone knows that when you purchase a Jeep, you aren't just buying a vehicle, you are buying an entirely new lifestyle. That means, not only are you now being given off-roading capabilities, you are being given the keys to a new host of opportunities that you never had before. This can mainly be manifested in Jeep clubs, which are located all across Georgia, and give you the opportunity to really put your off-roading skills to the test. Don't believe us? Down below we are going to be going over some of the reasons why you should consider joining a Jeep clubs, and what Jeep clubs might be in the local Georgia area. This is a great way to meet new people, and really work hard to get everything you can out of your Jeep.
Why should I join a Jeep club?
The list of reasons is almost too long to discuss, but we are going to do our best to give you the highlights of why these clubs are so great. The first thing to note is that these clubs are filled with experienced off-roaders who, most of the time, will be more than willing to lend their expertise to you. Whether that means giving you pointers for your own off-roading, or what kind of parts and accessories you might want to end, the possibilities are endless. Another major perk, especially for people who are moving to an area, is how many more options you will learn about. You don't have to stick to the same few trails, with Jeep clubs, they know where the best places to off-roading are! Boredom is something you won't ever have to deal with, not when there will always be a place that you can check out. Finally, Jeep clubs are a great way to meet like-minded people. These are people who are passionate about Jeep vehicles, and that makes them people that are definitely worth knowing.
What Jeep clubs can I find in Georgia?
Georgia Bounty Runners: This Jeep club was founded with families in mind, along with responsible and legal trail riding. They invite people into the club, whether they have a stock Jeep or it's heavily modified. Nothing is more important than making sure that you have fun, are respectful to other riders, and that you practice safe driving.
Georgia Trail Riders: Signing up for this club is completely free! Georgia Trail Riders is not only family-friendly, but they accept any and all off-roading vehicles, no matter how modified. You will be able to explore not only Georgia, but North Carolina, Kentucky, South Carolina, and Alabama. This is a Jeep club that is sure to give you the adventure that you're looking for.
Warner Robins Jeep Club: The last Jeep club we are looking at is Warner Robins Jeep Club. This club was founded in 2011 by a few guys who just really enjoyed the outdoors and hanging around a campfire. Now, this club is the largest of its kind in the middle of Georgia. They strive to be family-friendly, and they also work hard to be involved with local communities.
Jeep Inventory at Waynesboro CDJR
Whether you already own a Jeep, or you're looking for a new one, all of us here at Waynesboro CDJR can help you out! We can either equip your Jeep with the latest Mopar accessories, or we can let you check out our impressive
Jeep inventory
. No matter what, we want you to be a part of the Jeep family.