Mopar Top Jeep Gladiator Concept Revealed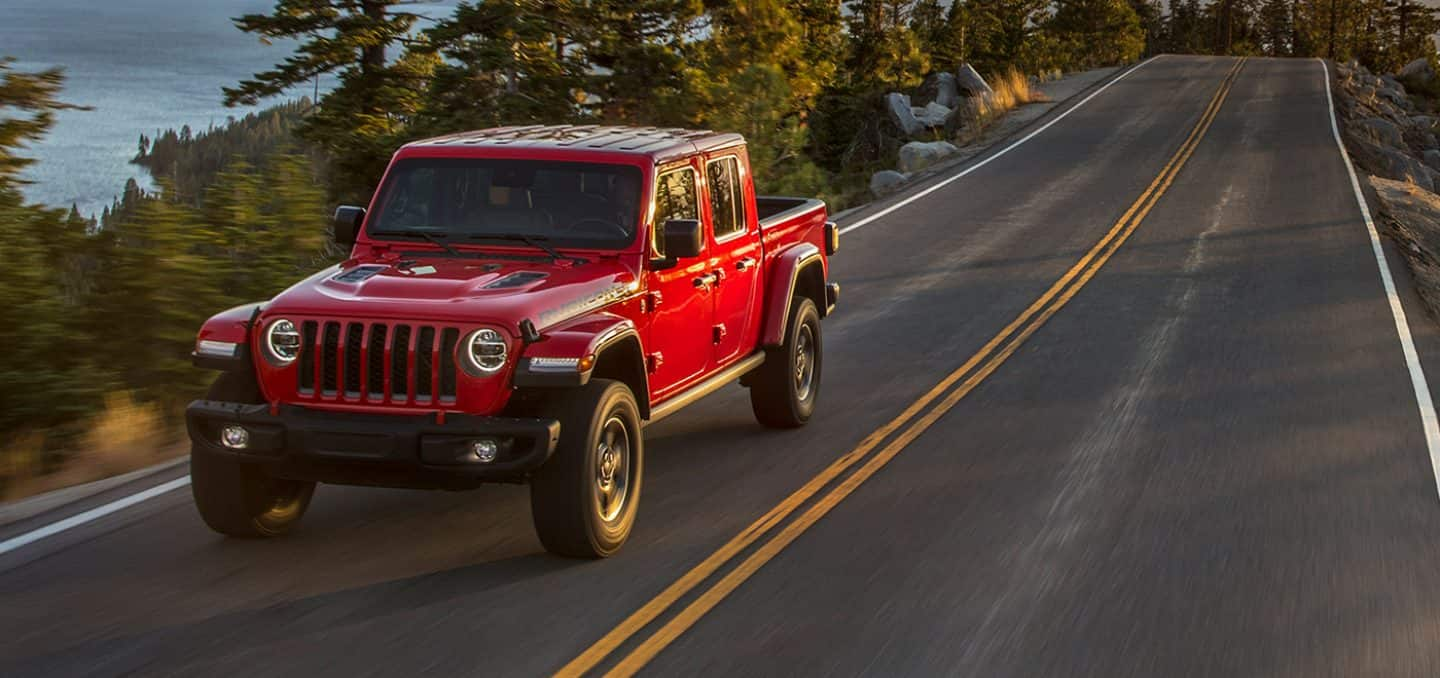 Mopar Top Jeep Gladiator Concept Revealed
Written by Waynesboro Chrysler Dodge Jeep Ram
If you are a serious outdoorsman, does Jeep have some exciting news for you! Using exclusive Jeep Performance Parts and custom accessories, Mopar has transformed a 2020 Jeep Gladiator into a fun new concept vehicle perfect for mountain bikers. This transformed Jeep Gladiator is loaded with nearly 20 Jeep Performance Parts and built to handle the demands of a very active lifestyle while still offering a one of a kind open-air experience that only a Jeep vehicle can provide. There is a lot to go over with this amazing Gladiator Concept. Continue reading as we go over all it has to offer!
What does the Jeep Gladiator Concept offer?
This Jeep Gladiator Concept is freshly painted in K-9 Blue. There is a cargo-carrying ability of the original Gladiator by removing the cargo box and replacing it with a custom flatbed storage system. On the passenger side of that storage system, pull-out drawers allow passengers to store things like tools and supplies needed for mountain bikers when they are out on the trails. There are also vast interior storage shelves, exterior lighting switches, and extra power supplies within easy reach. Moving on to the driver's side of the storage system, we see a battery-powered refrigerator and an electric hot-dog roller stand that is sure to refuel riders on particularly challenging trails. Taking a look above the cab area reveals more storage space for tools and supplies. Dual concept exterior task lights are mounted on both sides, and there are a set of traction mats used for vehicle recovery and extraction attached to the storage racks. On top of the roof sits a dual bike rack, a safe way to transport your bikes to the trails.
What can you tell me about the off-road ability and power?
If you are looking for superior off-road ability, the Jeep Top Dog Concept gives it to you as it comes with a JPP two-inch lift kit and FOX shocks that will give drivers an increased ground clearance is augmented by 17-inch aluminum wheels and 37-inch all-terrain tires. Higher ground clearance is also achieved via "high-top" fender flairs. Powering this Concept is a tried-and-true 3.6-liter V6 that rips out an amazing 285 horsepower and 260 lb-ft of torque, which pairs with a Torqueflite eight-speed automatic transmission. For improved hauling, the Jeep Gladiator Top Dog Concept has a second winch installed at the rear of the vehicle, and above the rear-facing winch is a foldable ladder used for access to the dual bike rack.
What are some more interior features?
The gorgeous interior of the Jeep Gladiator Top Dog Concept as it continues the K-9 Blue and black with an instrument panel that matches the body color. Additionally, there are comfortable  Katzkin leather seats, armrests, shifter boots, steering wheel, and the parking brake handle. The stainless steel Mopar pedal is covered with black rubber pads, which add a bold flare and plenty of traction to the acceleration and brake paddles. The cabin floor is further accentuated with Mopar all-weather floor mats that protect the cabin from mud, dirt, and spillage.
Get the Jeep Gladiator at Waynesboro Chrysler Dodge Jeep Ram
Right now, the Jeep Gladiator Top Dog is a concept, but you can still get the Jeep Gladiator here at Waynesboro Chrysler Dodge Jeep Ram! Head down to our dealership today and schedule a test drive with our amazing sales team. If you find a trim you like, be sure to head over to our finance department, where we will help you get the best possible deal. If you can't make it down to the dealership, be sure to check out our complete inventory
here on our website
.