Off Road Capability of the Gladiator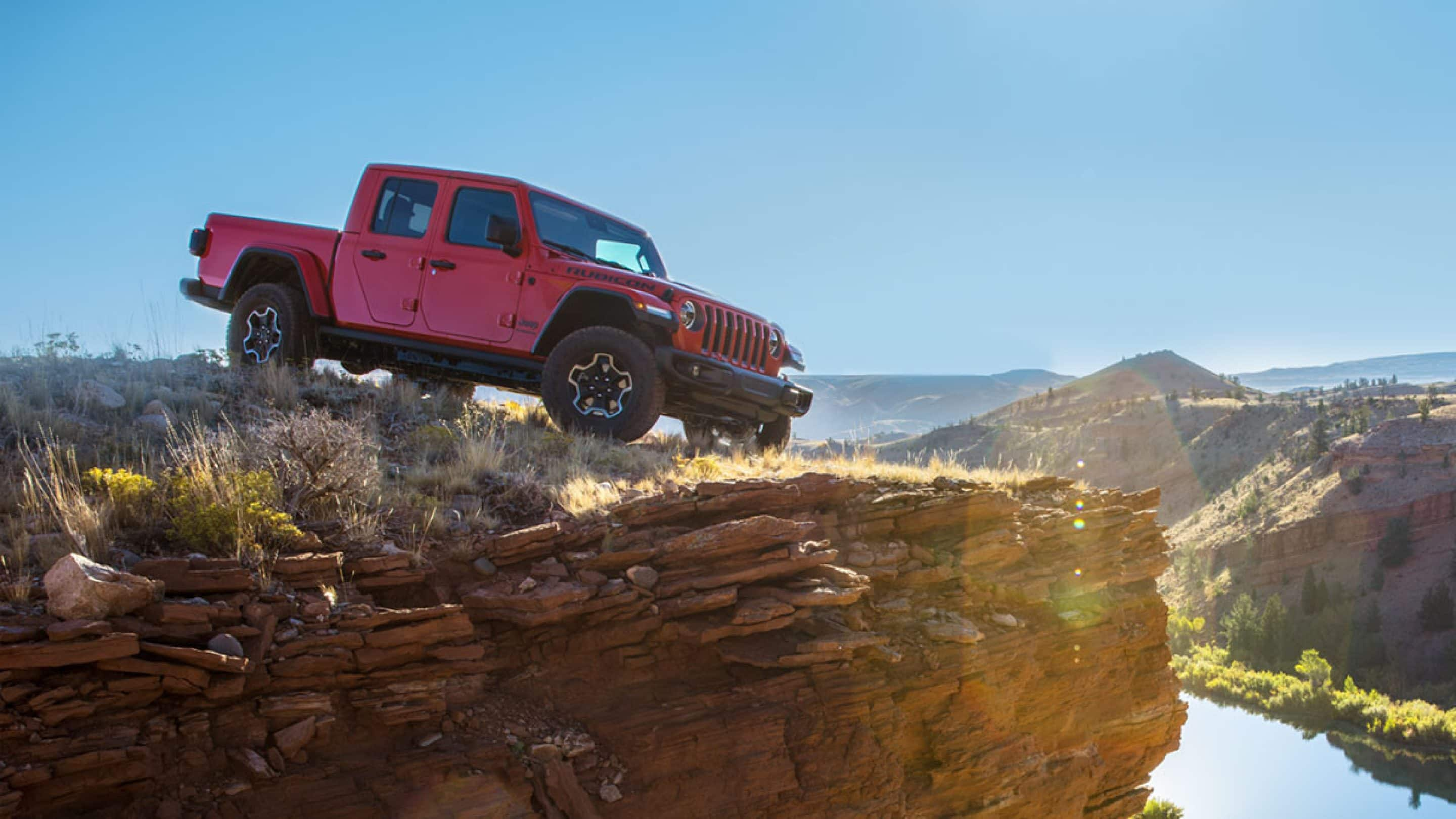 Off Road Capability of the Gladiator
Brought to you by Waynesboro Chrysler Dodge Jeep Ram
The 2020 Jeep Gladiator is one mean off-roading machine! Whether you're looking to roam the desert, trek through mud, or climb the highest mountain, the 2020 Jeep Gladiator is the truck to do it in! With impressive off-road capability, a powerful engine lineup, and a new model that is the first Jeep to wear a Desert Rated badge, the Jeep Gladiator has it all. Learn just how capable the Gladiator is by following along down below.
What does the Gladiator have for 4×4 systems?
There are two 4×4 systems available for the Gladiator. The Gladiator Sport and Overland come with the Command-Trac 4×4 system, while the Rubicon uses a Rock-Trac 4×4 system. The Command-Trac 4×4 system uses a two-speed transfer case, heavy-duty third-generation Dan 44 front and rear axles with a 3.73 rear axle ratio, and has a 2.72:1 low-range gear ratio. The Rock-Track 4×4 system uses heavy-duty third-generation Dana 44 front and rear axles with a "4LO" ratio of 4:1. Tru-Lok locking differentials also come standard with the Rock-Trac system.
What does the Gladiator have for stats?
The Jeep Gladiator has an approach angle of 43.6 degrees, a breakover angle of 20.3 degrees, and a departure angle of 26 degrees so you can climb over any boulder standing in your way. The Gladiator also features a ground clearance of 11.1 inches, so you can just crawl right over certain objects. Is there standing water in your path on the trail? No worries. The Gladiator can handle up to 30-inches of water fording.
What does the Desert Rated badge mean?
The all-new Desert Rated badge is proudly worn by the new Gladiator Mojave. The Desert Rated badge means the Mojave is ready to handle anything the desert has to throw at it, including, hard terrain, intense heat, invasive sand, and unpredictable driving conditions. The Mojave comes with a Desert-tuned suspension, incredible maneuverability to climb steep sand dunes, and traction that can handle driving on loose dirt and gravel.
Test drive a 2020 Jeep Gladiator today!
Now that you know that off-road stats of the 2020 Jeep Gladiator, it is time to take on out for a test drive! We here at Waynesboro Chrysler Dodge Jeep Ram are proud to offer a wide selection of Gladiator models that specialize in off-roading, rock crawling, and throwing sand around! You can check out our selection
right here
on our website or by coming on down to our lot today!